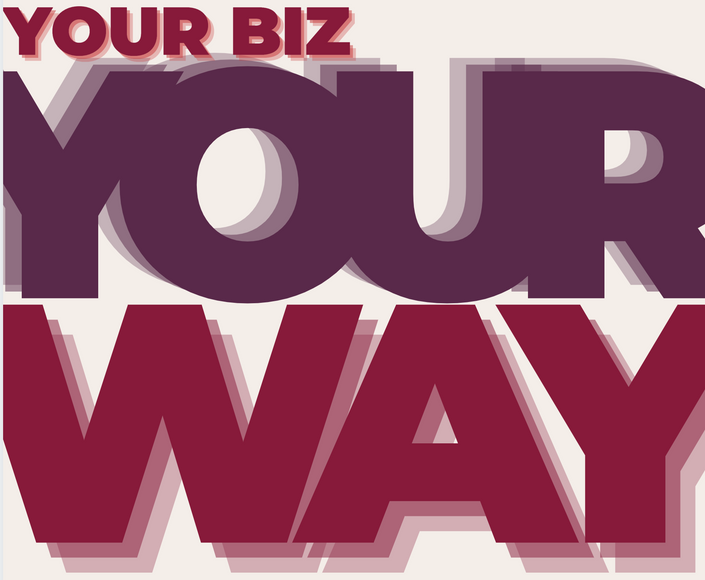 Your Biz YOUR WAY
A Soulful & Tactical Quest to Discover & Create what you truly want your Business to be.
You've likely concluded that the 'rules, blueprints & practices' touted as being "the-way" to build a successful online business — just don't apply to you.
WHY?
Because you feel things deeply, see things differently,
and sway to the beat of your own dang orchestra!
And although being handed over a clearly defined path might sound nice, in the end my magical friend... you'll likely always want to zag when others tell you to zig (amiright?!)
And so, the GIFT & OPPORTUNITY is to...
GO ALL IN on the off-road adventure of discovering and defining YOUR WAY to do business.

The way that's in complete alignment with YOU

Because when you're in complete alignment with your business, and building it YOUR WAY...
When your offerings, services and how you show up
are an accurate and harmonious representation of the true you...
Two very exquisite things happen:
1.
You drop the should's and stop comparing yourself
to the predominant 'rules & practices' of online biz building.
2.
You become downright magnetic
to the very people you most want to work & play with.
The Materials
START HERE
Available in days
days after you enroll
FOUNDATION SERIES
Available in days
days after you enroll
LIVE PLAYSHOP DISCUSSIONS
Available in days
days after you enroll
Your Creatrix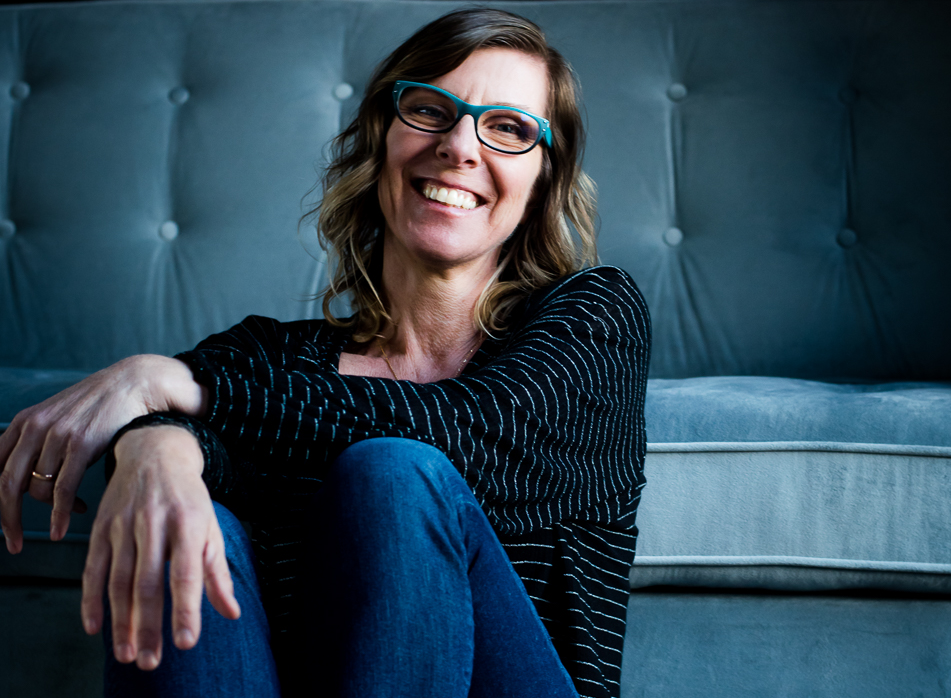 Brand Strategist & Business Alignment Mentor
25+ years in the Branding Space
(as print and web designer, creative director, strategist and coach)
11+ years in Business Strategy/Alignment Space
Intuitive. Optimist. Creative. Mom.
A lover of Poofy Clouds, Big Trees,
Stinky Cheese (and Chocolate)
With absolute DELIGHT, I get to work with:
Intuitive Biz Builders. The Dreamers, Healers and Creatives
who see things differently & feel things deeply.
The Magical Misfits
who ZIG when others ZAG
in life & business, LIKE YOU!
So incredibly honored & thrilled you're here!
xo,